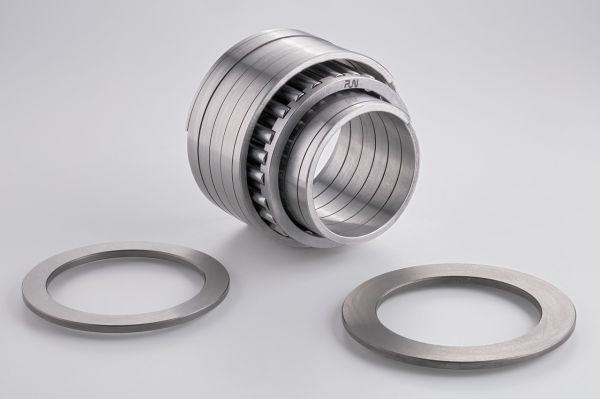 Spiral bushing bearing
The bearings are manufactured from spring steel and is less temperature sensitive.
The spiral bushings have pretension which allows for easy mounting.
The bearings are sturdy and are insentive to dirt, scale, water and hydrophloric acid. The thinwalled bushings leave a large space for rolling elements with large diameters.
Roll jackets can be used many times with a extended spiral outer bushes.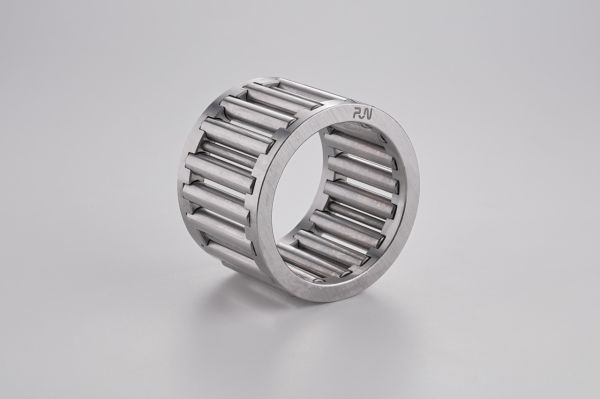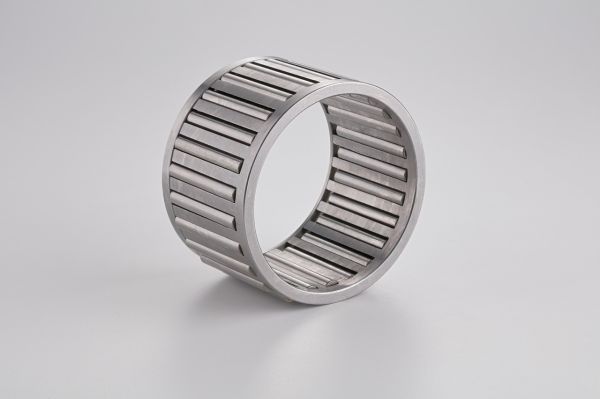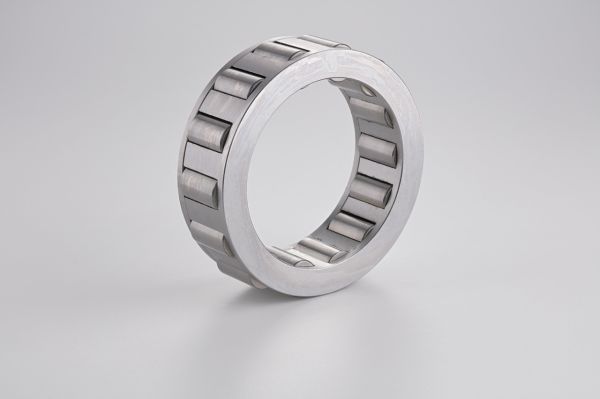 Roller cages
P&N manufactures standard cages, full completed cages and cages with special design. They can be used for spiral bushing bearings, run and support rolls, special bearings or also as single parts.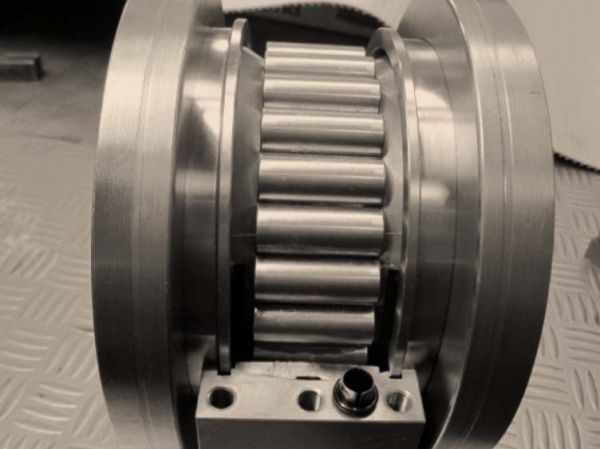 Split, water-cooled bearings (units)
For full-length caster rolls and pulling rolls when a centre support is necessary. P&N offers the split bearings with a water-cooling feature as well as the housings.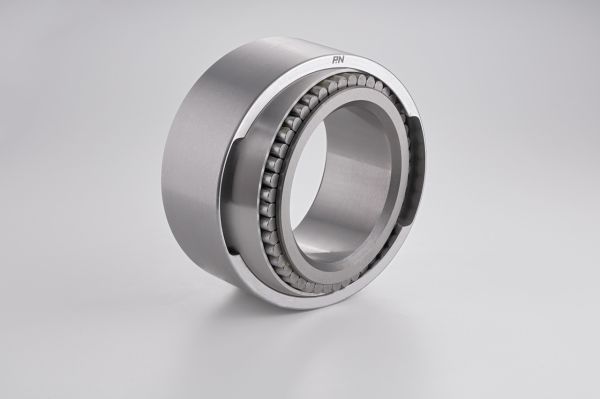 Self-aligning cylindrical roller bearings
This cylindrical roller bearing is self-aligning due to a spherically shaped outer ring. The roll pivots with the inner bushing, shifting between the inner bushing and rolling elements.
Advantages: the tolerance of roll deflection, overcomes mounting inaccuracies and has smooth axial shifting.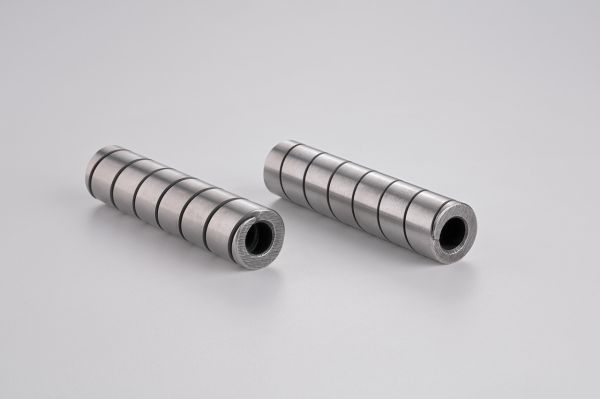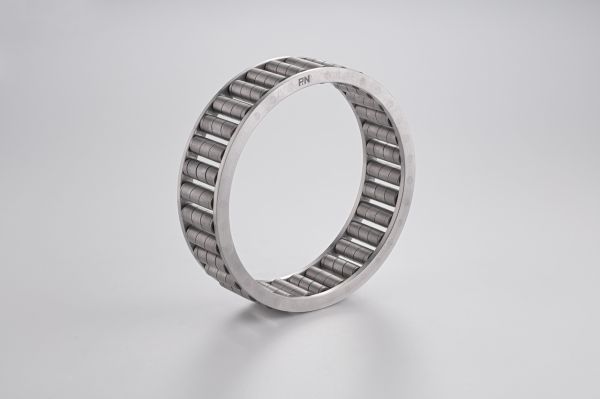 Spiral roller bearings
The rolling elements of the spiral roller bearing are wound, hardened and ground, which allow a greater deflection of the bearing. The spiral winding, which is carried out in right and left winding in each roller cage, results in a better distribution of the lubricant between the running surfaces.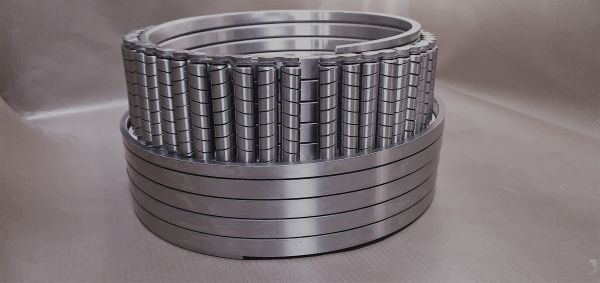 PN-" Chain bearings"
The P&N-"chain bearings" are not only designed for high temperatures, but also for easy mounting.
The roll end can expand due to high temperature, both axially and in ist diameter.
Even roll bending can be absorbed with the use of P&N-spiral rolling elements.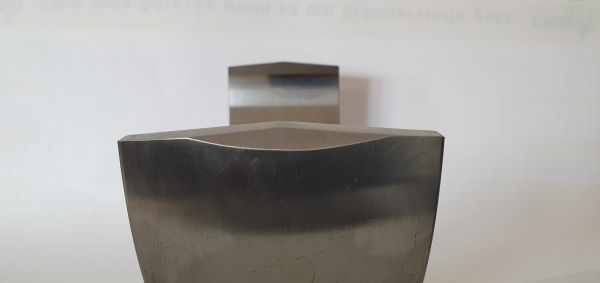 Split bearings
The bearings are always split when assembly is not possible in any other way.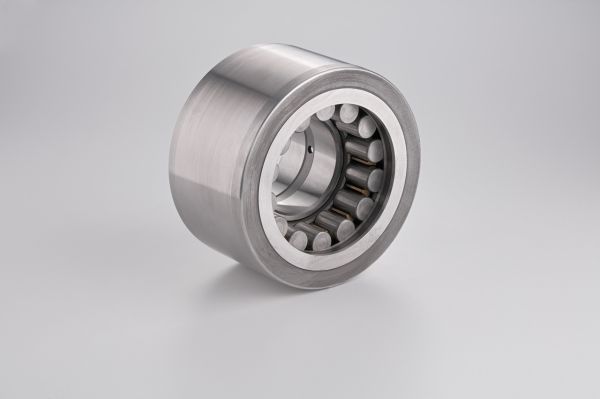 Rolls: run roll
P&N designs and produces all types of rolls. The axles and rollers are adapted as required.
The scope of delivery also includes all standard rollers and support rollers.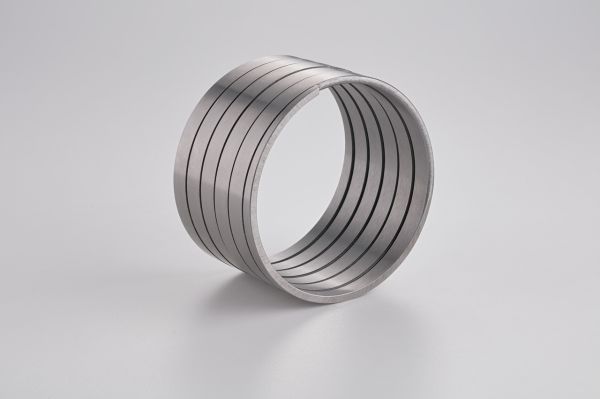 Slide/sleeve bearings
The plain bearings supplied by P&N are designed as spiral bushings and are mainly used in the area of swivel movements.